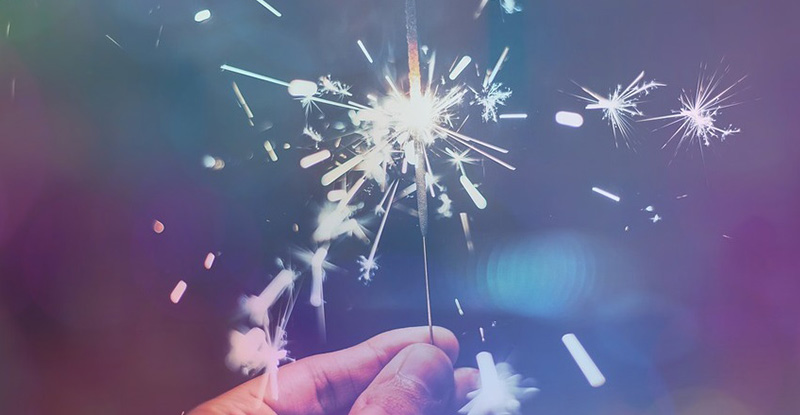 CPAWSB recently presented Samantha Taylor, CPA, CA, with the first ever David Inhaber Distinguished Facilitator Award. Funded by CPA Alberta, this award is given annually to a facilitator residing in Alberta, who is a Chartered Professional Accountant and is delivering the CPA Professional Education Program modules through the CPA Western School of Business (CPAWSB). The recipient of the award is selected by the CPAWSB and is recognized for their exemplary contribution to furthering CPAWSB's education objectives.
Like a lot of teenagers, Samantha Taylor had posters on her wall of superheroes. Unlike other children, her heroes were accountants.
Okay, not really – but it was a nice thought, no?
Fueled by a love of numbers and logic, Samantha earned her Bachelor of Commerce (Accounting) in 2007 from the University of Calgary's Haskayne School of Business, articled with Ernst & Young LLP, and completed her chartered accountant designation in 2010. She left EY to consult at a public junior oil and gas company where she led an IFRS transition. Shortly after that, Samantha was promoted to CFO where she remained until the company was purchased. Samantha credits her professional accounting training and work ethic derived from articling for providing her with the tools to break down, research, manage and implement solutions to complex problems.
Samantha had experiences which led to seeking out opportunities to give back and make it easier for those who came after her. Wayne Irvine, first as her accounting instructor, now as CPAWSB colleague and chief inspiration, continues to shape, motivate and impact her ability to contribute to the accounting profession. Thank you, Wayne.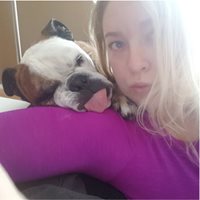 Samantha first became involved with accounting education as an exam evaluator (2011) then as a facilitator (2012) in the legacy CA program and started with CPA education during the pilot offerings of CPA PEP in 2013 and has been with the School ever since. She works with the School in several capacities, perhaps best summarized as teaching candidates, training instructors, and advising on policy related matters. Samantha credits ongoing collaborations with her partner-in-crime, Nikki Marchiel (team SA-KI!), and unwavering support, patience, and mentorship from Kami Lahti, for her dedication to CPAWSB's Vision "to inspire and educate tomorrow's CPA."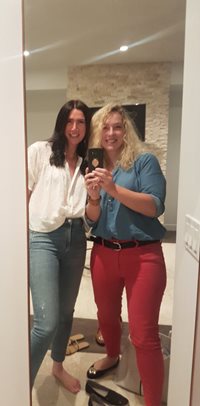 "Don't discount the value of true friendship during this process," Samantha recalls reflecting on her own accounting studies. Some of her fondest memories as a student includes studying at the local coffee shop with fellow Haskayne and CASB alumni, Michelle Chambers. "I want students and candidates to know that this doesn't have to be an isolating process. They have each other – and they have me – to help them survive while navigating CPA PEP." Samantha's friendship with Michelle is now in its second decade, where they continue to geek out on financial reporting topics while mixing in some "regular people" activities, like mirror selfies.
Samantha recently accepted a faculty position as a career-stream Instructor of Accounting at Dalhousie University in Halifax, Nova Scotia. There, she meets students before they even enter the CPA profession, and she enjoys this as she can guide them through the process and provide them with the tools to not only complete their university courses but to "work smarter, not harder" and with "focused intensity."
Samantha values the challenges she encountered during her public accounting, industry and non-profit directorship experience which she has been able to weave into her lessons as an educator. "This profession provides one with the ability to choose-your-own-career because you are building skills and can pivot towards your interests and strengths, not limiting yourself to one pre-determined path or career. I've proven that."
CPAWSB is proud to have Samantha as part of its team. Congratulations, Sam!