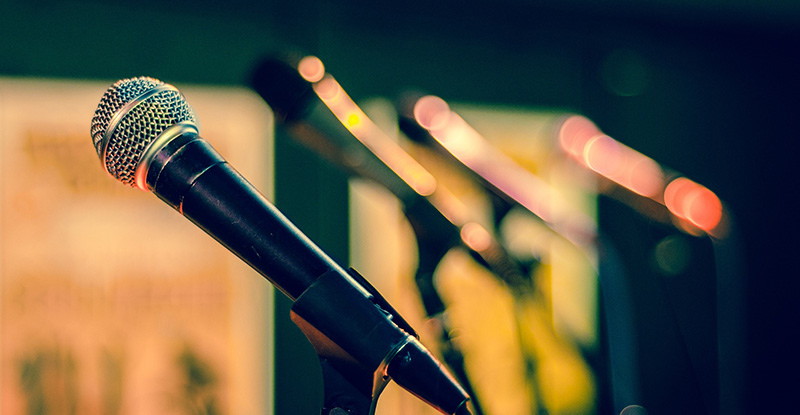 Last week, we covered ideas on how to practice your Capstone 1 presentations. This week we offer preparation suggestions and how to get through presentation day.
Prepare, prepare, prepare!
Arrive early
Anything can happen on the way to the presentation location (such as traffic, parking, flat tire, etc.); Consider arriving early to avoid unneeded stress on your presentation day. Arrive early, adapt to the presentation environment, and calm your nerves by grabbing a tea or coffee with your teammates. Knowing everyone has arrived safely in the correct place and time will put everyone at ease.
Expect the unexpected
It's great when everything goes according to plan on presentation day; however, does your team have a strategy to address any unforeseen circumstances?
Technical
What is your plan if your trusty laptop decides today is a great day to perform a four-hour update? Is there a backup laptop, and is it ready to operate as your primary laptop? Do you have your presentation on a backup flash drive or cloud drive in case both laptops fail? Do you have backup batteries for your clicker, or does the team know what everyone will do if the clicker is not working? Is there a final plan if everything fails and there is just no way to use your slides? While not having your slides projected is less flashy, a team that can take challenges in stride and demonstrates that they are prepared and confident, no matter what happens, will impress their peers and panel members.
Clothing
What happens if you spill that coffee you were enjoying on your crisp white shirt while waiting for your team's turn to present? Consider having key backup clothing items with you so that you can still present in style no matter what life throws at you.
Missing teammate
A teammate failing to attend the final presentation can derail unprepared teams. How will your team adapt? Do you have a backup speaker for each section just in case? A team that has the preparation to persevere through a challenge like this is sure to stand out!
Present, present, present!
Embrace your role and audience
Always remember who you are, and who is the audience. Remember, your team has addressed your Report to Roberto and the Marmani management team, and now you are presenting to them directly. Since Roberto and his team is sitting right in front of you, it is probably a bad idea to refer to him or his team in third-person. Always speak directly to your audience!
Do not be afraid to say "I don't know"
Did a panel member just ask a question outside the scope of the case, or ask something that you and your team do not know? No problem! No one is expected to know everything on the spot. Let the panel member know that they have asked an excellent question and that you would like to investigate their inquiry before responding. However, to avoid looking like you took the easy way out, use this opportunity to demonstrate to the panel member that you are the expert. How do you intend to research their question, and what analysis would you perform? How long would this take, and how will you get this information to them? What could be the various potential results of this analysis? Can you talk about the implications of your possible findings? Remember, if you or your teammates don't know an answer, be confident and say so, but look for ways to provide information and value to the audience!
Trust your team in Q&A
Oh no! Your teammate has just incorrectly responded to a panel member's question! Is the presentation ruined? Not so fast! How you react to this situation is an opportunity to demonstrate the mastery of your enabling competencies. Does your team have a plan to approach and address an incorrect teammate response? Will you all step over one another to correct the response? How will you decide to remedy this situation smoothly? Showing respect to your teammate by redirecting their response while allowing them to save face will demonstrate to the audience that you are a well-oiled team of professionals.
Celebrate
Consider planning a team celebration after the presentation. You've earned it!
Good luck!