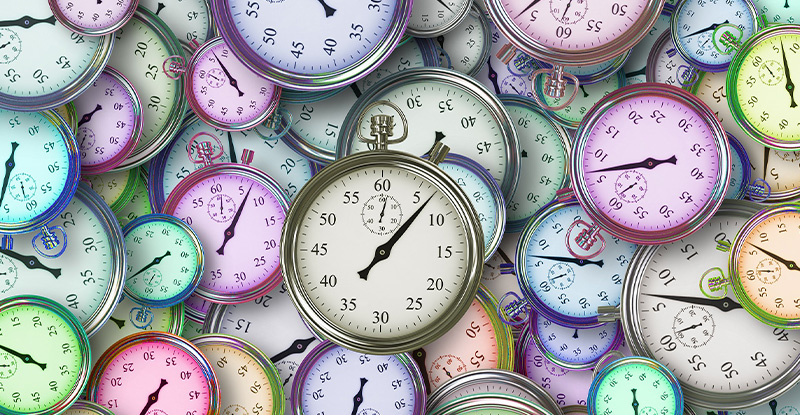 A comment we frequently hear from learners is about how long they spend searching for learning materials. The first place we recommend you start is the "Introduction to PEP" Desire 2 Learn (D2L) module, which is designed to help you navigate all the materials available in the CPA Professional Education Program (CPA PEP). The "Introduction to PEP" module is a free resource that all CPA PEP candidates are automatically registered in when they enroll in the program. This module contains four parts, each with an in-depth video and an assessment quiz covering the following areas:
Structure of the CPA PEP modules and an overview of the end-of-module exams and the CFE
The CPA Competency Map
CPA PEP policies and procedures and candidate resources
DiSC profile assessment
After reviewing these resources, you should be able to navigate your weekly materials and resources much quicker.
Other resources to help you include:
Survival Guide
Each CPA PEP module contains a specific survival guide. You can find all survival guides on the homepage of the "Introduction to PEP" module in D2L. Candidates can use the module survival guide to ensure they are on track with their weekly schedule and to assist with time management. The survival guides provide candidates details on the timing of the following module activities:
Module Workshops
Weekly Knotia preliminary review chapters
Weekly Assignments
Weekly Debriefs
You can use each of the topics above to create your module schedule. Here's how you can use the information within the survival guide to create your weekly study plan:
Module Workshops
Each module workshop will take a full weekend of your time. If you typically complete part or all of your module assignments during the weekend, consider a plan to complete or submit that week's assignments ahead of time. By pre-planning when you'll complete the weekly module tasks during the week with a module workshop, you can ensure you don't fall behind in the following week.
Knotia Preliminary Review
Completing any necessary preliminary Knotia review early in the week will help reduce the stress later in the week. Be sure to look ahead at the recommended topics for reading each week. Is there a subject where you're particularly strong or weak? Is a topic being revisited? By observing what upcoming weekly review is necessary, you can help create an effective reading schedule.
Weekly Assignments & Debriefs
Many candidates might feel a time pinch when completing the core weekly assignments (Integrated Problems and Practice Cases), especially when the assignment deadlines are fast approaching. These candidates typically experience a time pinch because they may not be sticking to their schedule for writing these assignments. A common cause of going over the time budget on assignments is when the assignment writing time is combined with learning or study time (the learning or study time can quickly go over budget depending on your comfort with that week's topics). One way you can manage your time during the week is to ensure you strictly stick to the recommended time budget for each assignment (which is excellent practice for the module-end exams, and especially the CFE) and then submit your files. Now that you've met your deadline, you will then receive the assignment solutions and other debrief materials, and you can treat any remaining time you spend with these weekly assignments as your study or learning time.
Facilitator
Your module facilitator is an excellent resource for advice on scheduling and time management. CPA PEP facilitators practice efficient time management and work with candidates all the time so the facilitators may have some superb advice or suggestions if you share with them your specific circumstances. Always be sure to reach out to your facilitator as early as possible so they can help you; it is much harder for facilitators to provide support the further you fall behind. Don't be shy; reach out early!
Extensions
In some cases, you may have extenuating circumstances that make it challenging to maintain your schedule and complete module assignments before the stated deadlines. In extenuating circumstances, you may wish to consider requesting an extension.
For more information on extensions, and how and when to make a request, see the Extensions page in Learner Support on the CPAWSB website.