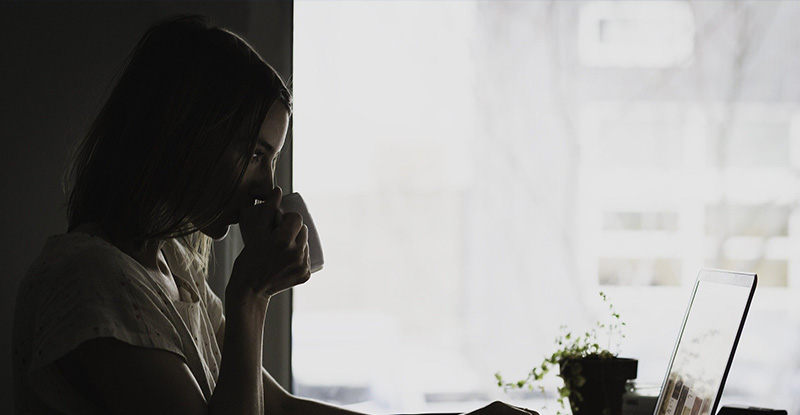 In this "Ask an Advisor" series, we answer questions regularly received by the different teams responsible for CPA course and module administration. This week, we focus on a question received by the CPA Preparatory Courses Student Experience team.
Dear Advisor,
I want to enroll in the Spring 2020 intake of Core 1. I have 12 out of 14 prerequisites completed.
I am currently registered in one CPA preparatory course with the CPAWSB, and I will be writing my exam on April 8, 2020. I am completing a CPA equivalent course at my local PSI and I am writing my exam on May 1, 2020. Am I eligible to register in Core 1 for Spring 2020? And do I have to re-enroll with CPA preparatory courses, or can I just enroll with CPA PEP?
Sincerely,
A 2020 Semester 2 CPA preparatory courses student to CPA PEP candidate
Dear 2020 Semester 2 CPA preparatory courses student to CPA PEP candidate,
Thank you for the great question and congratulations on being one step closer to your CPA designation!
To transfer to the CPA PEP from the CPA preparatory courses, you must have an active student membership.
Please complete the following steps to complete the re-enrollment process and remit the fees:
Log into My CPA Portal
Click on 'Program Management'
Click on 'Annual Re-enrollment' (please select annual re-enrollment for the 2020/2021 fiscal year; this will show up as the 'Semester3 – May2020 Start' academic session)
Fill out your profile, fill out your character and reputation questionnaire, and check off your declaration form
Provide payment of $580 plus GST via credit card.
Registration for the Spring 2020 intake of the CPA Professional Education Program (CPA PEP) is open from January 20 to March 2, 2020.
As you are writing your final exams before the start date for Core 1, which is May 2, 2020, you can conditionally register in the Spring 2020 intake.
Moving from CPA preparatory courses to CPA PEP
The CPA PEP application process is simplified for CPA preparatory course students because you do not need to request a new transcript assessment.
Please carefully follow the directions below to ensure you are charged the proper dues.
STEP ONE: Submit your CPA PEP admission application.
To start, log in to My CPA Portal. Go to 'Program Admission' and click on 'Admission Application.'
Select the 'PREP Grad' registration category.

Please ensure your CPA preparatory courses annual re-enrollment (2020/21) has been completed to be eligible under this registration category

Select your preferred CPA PEP session
Complete the declarations and consent as prompted.
Pay the initial $430.00 (plus GST) registration fee. This is a one-time fee that is required to be paid by all new PEP candidates
The completion of STEP ONE finishes the submission of your Admission Application. Your application will be reviewed and processed within three business days. Please ensure you submit your admission application at least five days before the CPA PEP module registration closes. Please refer to the CPA PEP schedule available here for module registration dates.
STEP TWO: Arrange for non-CPAWSB transcripts to be sent to CPAWSB.
If you have completed any outstanding pre-requisites at a post-secondary institution and have not yet submitted the transcript, please have your official transcript forwarded to our office. You are not required to submit documentation for courses taken through CPAWSB.
Your transcript assessment will be updated to reflect the completed prerequisite course(s) before the start of Core 1. A university degree and 120 post-secondary credit hours are required for entry to CPA PEP. Please note that at the time of registration into CPA PEP, at least one of the courses associated with each core prerequisite must be completed within the last ten years.
STEP THREE: Register for Core 1 after admission application approval and during the module registration period.
When you receive an email notification that your admission application was approved, you can register via 'My CPA Portal' and pay for Core 1 during the CPA PEP module registration period. Module registrations received after the registration deadline of March 2, 2020, are subject to a non-refundable waitlist fee of $310 plus GST. Core 1 module fees will be refunded to students who are deemed ineligible to begin Core 1 at this time.
STEP FOUR: Pay CPA PEP candidate dues.
Your account will be reviewed for outstanding fees once Core 1 has begun. These additional fees will be calculated based on the CPA PEP candidate dues owed, less CPA preparatory course student dues paid for the applicable academic year (April 1 to March 31).
| | | | |
| --- | --- | --- | --- |
| Core 1 registration | Applicable CPA PEP dues | Less applicable preparatory student dues | Additional fees owed |
| Spring | $ 1,020 | $ 580 | $ 440 |
| Summer | $ 1,020 | $ 580 | $ 440 |
| Fall | $ 510 | $ 290 | $ 220 |
| Winter | $ 510 | $ 290 | $ 220 |
We're here to answer any questions or review any concerns as you transition to the next stage of your CPA education. Please contact us at prepadvising@cpawsb.ca.
Good luck on your final exams!
CPA Preparatory Courses Student Experience Team