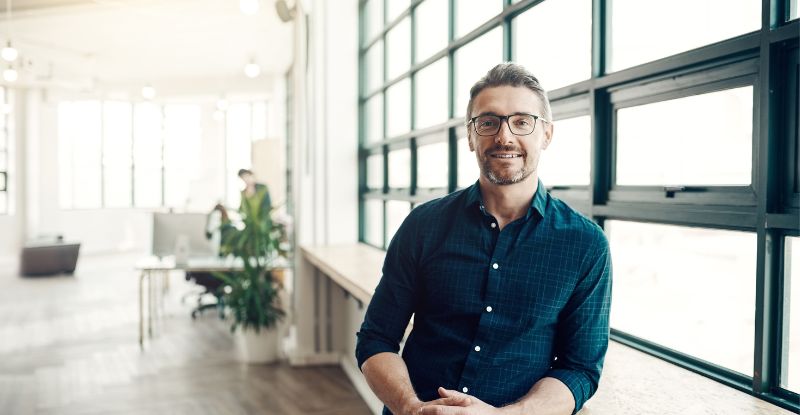 Photo credit: PeopleImages/iStockphoto.com
This blog post will address questions on the practical experience component of the CPA certification program for someone who operates a business.
Are you a self-employed business owner looking to become a Certified Public Accountant (CPA)? The CPA certification is a valuable asset for anyone in the accounting, business, and finance fields, opening up a wide range of career opportunities. But, as a business owner, you may wonder how to fulfill the practical experience requirements of the CPA certification program.
If you're a business owner looking to become a CPA, your experience may qualify for recognition towards the certification's experience requirements, but it will not be eligible for recognition towards the experience requirements for public accounting. For more information on this, refer to
Section 2.4 of the CPA Practical Experience Requirements guide
.

Steps to get your self-employment practical experience assessed
First, you will need to
create a PERT profile
and get in touch with your provincial CPA body:
Place a request for a Pre-Assessment form – along with this form you must provide detailed information about your duties, business registration, start date, etc.
Once you complete and submit the information, a reviewer from your provincial CPA body will complete a pre-assessment of your business and may request additional documentation, if needed.

The verifier may request business registration numbers, tax returns, client listings, examples of work performed, etc.

If your business qualifies for practical experience, you will receive instructions on how to report your experience, including your time off. The verifier will examine the accuracy of the experience claimed.
You must find a CPA mentor with no potential conflict of interest.
It's important to note that the practical experience portion of the CPA program is administered by the province, while the CPA Western School of Business oversees the education and exam portion of the certification program. For the most up-to-date information and assistance,
reach out to the practical experience team at your provincial CPA body
.
In conclusion, being a self-employed business owner means you can pursue the CPA certification. With the right steps and documentation, your experience can be recognized towards the certification's experience requirements. So, don't let your business keep you from reaching your full potential as a CPA. Get in touch with your
provincial CPA body
and start the process today!