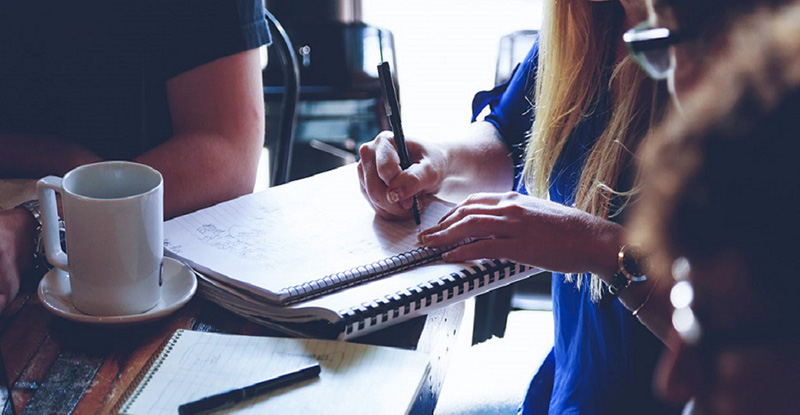 When Capstone 1 starts in a few days you will begin the penultimate module of the CPA Professional Education Program (CPA PEP) and your final steps towards writing the Common Final Examination. During the module, you will be asked to consolidate what you've learned in the previous modules and in your prerequisite education and work with a team to develop a report that you will present to a panel of CPAs.
Below we share advice from Sandy, who was a candidate in Capstone 1 in 2015 and Jenny, a Capstone 1 facilitator.
On preparing for the presentation…
Sandy: At the module workshop for Capstone 1, we were informed that the report and presentation were assessed as "pass or fail". At that moment, the presentation became even more intimidating. I kept running a scene of the presentation through my mind: I imagined that I would utterly fail and that no words would come out when I spoke. I even had a dream that my teeth fell out while I was speaking to the panel. Knowing that failing the presentation could result in having to wait another year to do the module again made it even more stressful. I knew that public speaking was not my strongest skill; I tend to speak quickly and use a ton of "umms" in my sentences. To reduce my anxiety, I had to conquer my greatest fear: public speaking. I looked up courses that were available locally so that I could practice and found a one-day workshop called The Speaker Effect. It helped elevate my confidence and oral communication skills. Practicing and receiving feedback from the instructor helped me become more aware of my pace, tone, use of filler words, and content of my presentation.
Jenny: Teams can be very successful on this portion of the module and there are many ways that teams can prepare for the oral presentation. Some tips include:
dividing the topics in the presentation between team members and planning on who will respond to questions on that topic;
practicing handing off the discussion to a team member in a way that appears natural;
planning what to do if a team member appears to be struggling during their part of the presentation and/or with answering questions; and finally,
practice, practice, practice!
On what makes a successful team…
Jenny: Once you meet your team in the module workshop, you will be given time to develop a project schedule, which breaks out each component of the team's project plan and assigns responsibilities and due dates. Take the time to make sure that your team develops a realistic project schedule and make a commitment to hold each other accountable for meeting deadlines.
And what makes a successful candidate…
Sandy: Support from my family and friends has always been important for me. There were many moments during CPA PEP where I wanted to give up, but they were always there with words of encouragement and reminded me to take a break once in a while. Before any exam marks were released I always said, "If I fail this module, I am quitting the program." But my family and friends would always tell me that it won't be the case and that I should stop being so negative. I found it helpful when they were understanding of my frequent mood swings and obsession with quitting. I appreciate them reminding me that things will work out in the end, and the fact that even if I fail now it won't be the end of the world.
Jenny: Successful candidates stay organized! Make sure to read through the Capstone 1 Candidate Guide and weekly instructions before the module workshop so that you are clear on both the team and the individual module submission requirements.
On doing things differently…
Sandy: Capstone 1 went by so fast; I felt like we just started writing the report and within two weeks we had to produce the final product and then the presentation began right after. I would have liked to have more time to practice with the presentation skills. I probably wouldn't have been as terrified of the presentation component if I had taken the workshop with The Speaker Effect prior to the start of Capstone 1 and had known how to execute the presentation more effectively.
On available resources…
Jenny: Candidates should make sure that they communicate with their facilitators during the weekly chat calls (in weeks 3, 5 and 7) and/or post their questions to the Capstone 1 discussion board where an experienced lead facilitator will provide an answer. When preparing their Capstone 1 reports, candidates are encouraged to closely review the mock Capstone 1 case files posted under the 'Exam Preparation' widget on the D2L homepage as these mock files will be very helpful in demonstrating what is expected from candidates on all three parts of their report.
Finally, Jenny and Sandy each offered two pieces of advice…
From Jenny
Be an effective team member: actively listen to the opinions of your teammates, be reliable, communicate in a respectful manner, share openly and willingly, demonstrate commitment to your team and finally, be flexible! Things may not always go your way and a good team player knows when it is time to compromise.
Be confident: you have made it this far in CPA PEP for a reason! Capstone 1 is a unique module that will challenge and test you in different ways. Embrace the challenge and use this time to figure out what you're good at, where you can improve and the value that you provide to a team. Best of luck!
From Sandy:
Be prepared: If you have a skill that you need to work on make sure that you look at other resources available.
Be honest: During Capstone 1 you will be working with a group of individuals who come from different backgrounds and have different personality profiles. There will be conflict! Ensure that you keep your team members informed with any constraints you may be facing with meeting deadlines and work together to resolve it.
Watch for more advice before the start of Capstone 2!