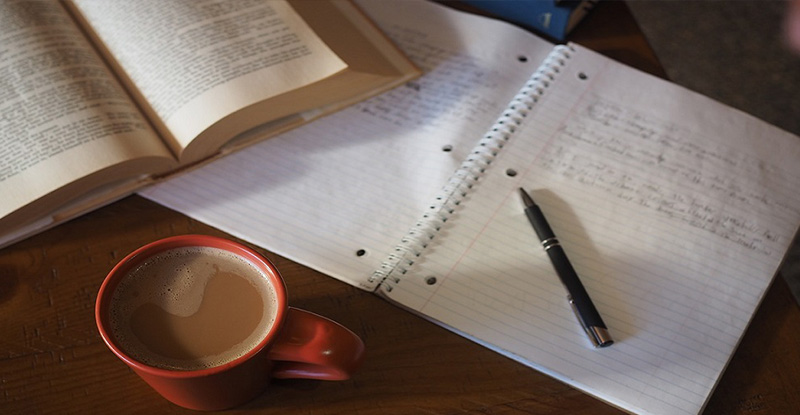 In May, we shared tips for getting through the Capstone 1 module, using advice from a previous candidate and current facilitator.
Capstone 2, the final CPA Professional Education Program (CPA PEP) module before the Common Final Examination (CFE), is fast approaching. In this two-part series, we share advice from two successful candidates, Sandy and Riley, and next week we hear from Jenny, a Capstone facilitator.
Study Approaches:
Sandy:
Have a study partner to meet with every day to write practice exams and to mark each other's response. We were able to provide each other honest feedback on how we can improve. I developed the skill of being concise, so that the marker was able to understand my response and clearly determine whether I'd passed that assessment opportunity.
Riley:
Treat every day like exam day. By the time you write the CFE you should feel like you have already written it dozens of times. The CFE started at about 9:00 AM, was in a quiet room and my time and resources were very limited, therefore, I studied and wrote practice cases under the same circumstances. By the time the actual CFE rolled around it didn't feel like a big deal. My mind, and even my body, was ready.
Additional Tips:
CPAWSB sends out a survey at the beginning of the module to help candidates interested in finding study partners to connect with each other. Also, watch for the "Study Partner" discussion board post and review our previous blog post to help you figure out what to look for in a study partner.
Study Tools:
Sandy:
I think a successful candidate should have a plan, be willing to ask questions, and explore/use all resources are available to them.
Have a study plan – the one that CPA provides is a great starting point, I incorporated other cases that were suggested as supplementary resources and moved the weekend due dates to the weekdays so that I had rest days. Use the plan to track technical areas that you are weak in and focus on addressing those weakness. Having a study plan is important; however, sticking to the study plan is the tough part.
Be willing to ask questions to get a better understanding.
Explore and/or use all resources This could be other candidates, coworkers, CPA facilitators, a preparatory course, etc. Once you've completed exam you will know you have exhausted all avenues to be able to succeed.
Debrief – While debriefing I would review all of my "RCs" and determine what I could have done to achieve a competent assessment.
Use the flashcards that CPA provides as a technical drill to brush up on your knowledge.
Once you finish an assessment opportunity always ask, "so what?". If you answered this question fully, you have a better chance of reaching a competent on the assessment opportunity.
Additional Tips:
The calendar/study plan provided to candidates is based on having 10-15 hours per week available to study. If you have more time available, develop a study calendar that includes additional practice cases (from past UFEs and modules).
Balancing Study and Life:
Sandy:
I recommend taking some time off from other obligations to study for the CFE, as it isn't something that you can do in two weeks. A calendar was sent out prior to Capstone 2, and I recommend that candidates follow and stick to that calendar, adjusting it where needed.
Riley:
My family was great. I'm married and when I was studying I had two children plus one on the way. I took a few weeks off work to focus on preparing for the exam, and although it was tempting to spend time at home, they supported me as I left home to study each day and took the time to have fun in the evenings.
Overcoming Anxieties:
Sandy:
I was most anxious about not being able to finish the exams in the allotted time and about failing, over all. I made sure to practice in testing conditions where the time limit was kept strict. During my study leave, I noticed my responses got better and I was able to complete the required assessment opportunity. By the time the CFE came around I was comfortable with the time constraints.
Riley:
I was most anxious about not knowing enough. Not understanding or memorizing every, last detail. I was anxious about what to study and how to cover everything that was needed. To remove this anxiety, I did two things. First, I setup a study plan of what I was going to study and when I was going to study it from the beginning and stuck with it. Second, I never overworked myself. I didn't study late into the night or the few days leading up to the exam.
Final Words of Advice:
Sandy:
Always debrief your response! Don't just read over the marking guide – mark your response and identify the areas you need to improve.
Get a study partner – Peer review is very valuable.
Set a study plan and stick to it – Treat your study leave as a full-time job.
Try not to burn out – Avoid studying 24/7, give yourself time to unwind.
Riley:
I was surprised by the different "strategies" involved in writing the CFE. On one hand, it's just a 3-day test. But each day is very different, requires a different way of thinking, and will be marked through different lenses. I found it was important to understand this and adjust accordingly but not to focus completely on it.
If you have any further questions, contact your facilitator, and for additional suggestions from Riley, read his blog post.