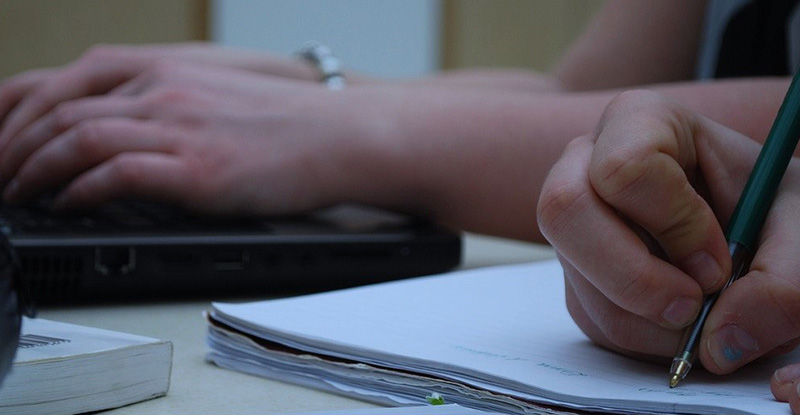 Do you find it easier to study with someone else than to study alone? Maybe you like to have someone to bounce ideas off, you learn by explaining concepts to someone else, you want to have someone to help keep you to a study schedule, or you simply want someone to commiserate with. Whatever the reason, a study partner can be a great resource. Below are some tips on how to get the most out of each other.
Finding a Study Partner
You might want to find a study partner who isn't a close friend to ensure that you will give each other honest feedback (you don't want someone who knows you so well that they understand what you are trying to say in your responses without you saying it).
Your study partner could be:
Another student or candidate working in your office.
A former university classmate enrolled in the same course or module.
Someone you meet in your module workshop or CPA preparatory course lecture.
If these options are unavailable to you, you may be able to find a study partner using:
Study partner lists: CPAWSB invites students and candidates who are interested in finding a study partner to join a list, which is circulated to everyone who provides their contact information. These invitations come before a module or at the beginning of a CPA preparatory course.
D2L: If you missed the opportunity to get on the study partner list for the current session, you can post a discussion board topic indicating that you are looking for study partner.
Choosing a Study Partner
When you look for a study partner, consider what you are hoping to get from—and to give—to the relationship. Your needs may change depending on what stage of your studies you are in. For example, if you are currently enrolled in a CPA preparatory course or a Core or Elective module, you are learning key concepts and you might be looking for someone who thinks about things differently from you or who has experience in different areas so you complement each other's skill sets. Or, if you are entering Capstone 2, you might look for someone to swap case responses with. In that case, you might want to look for someone who you work well with but who will give you fair feedback so you can learn from each other.
Think Virtual
While some people prefer to meet in person, that might not always be possible. A virtual study partner, with whom you discuss via email, text, or online video can be just as effective as someone you meet with face-to-face.
Setting Ground Rules
Make sure to set some ground rules with your study partner so everyone shares the same understanding. Some questions to consider:
When will you meet and for how long? Where will you meet, how, if you're meeting virtually?
What happens if one of you is sick or unavailable?
What if you don't agree with each other's feedback?
Study Ideas
If you're not sure what to do with a study partner, consider these ideas:
Swap practice cases: If you're preparing for the CFE, debriefing someone else's paper is a great way to learn.
Technical review: Split difficult technical material from simulations between you. Take some time to summarize the topics, and then teach them to each other. A great way to learn is to explain material to someone else.
Celebrate milestones and support each other: This will be a stressful time. You might find that you need to be a cheer leader—or need some cheering—every now and again.
A Word on Academic Integrity
While a study partner can be useful as you learn and understand material, you will still need to do your own work. We shared some reminders on the differences between collaboration and plagiarism in an earlier post.