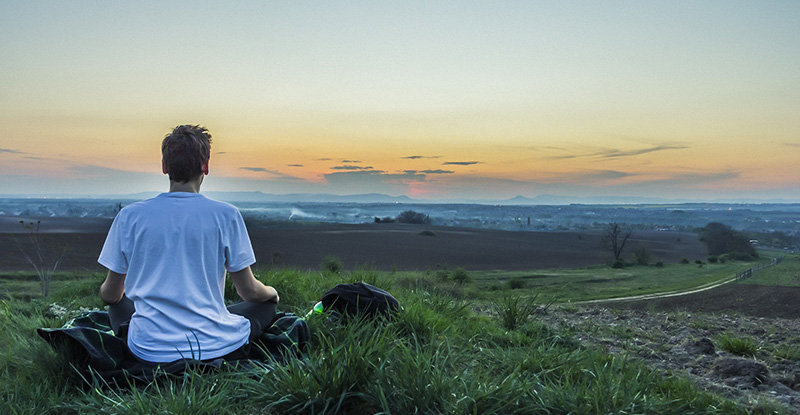 This is the third post in our Capstone considerations series. Our last two posts explored why the CFE role you choose matters and additional learning supports offered through the School.
Taking care of yourself is always important. However, during stressful periods such as taking your CPA Capstone 1 & 2, it's even more important to take time for self-care. Below we offer some ideas to consider for different ways to care for yourself. Choose the ones that you can work into your life, or pick one or two a week from the list as you prepare for the CFE.
Physical self-care
Ask many successful people and the one thing they do regularly is exercise. It doesn't matter what you do if you enjoy it. Walk your dog, take a yoga class, dance or go for a bike ride. Exercise really helps you reduce your stress levels.
It's important to eat well a balanced diet regularly, which includes lots of fruits and vegetables. There are lots of articles online that outline what a healthy diet includes, and you can choose what works for you. Not only is it good for your body, but also your mind!
Lastly, don't underestimate the importance of sleep. Set a schedule and try and stick to it. Most adults need between six and eight hours per day.
Emotional self-care
So often we neglect to take care of our emotional well-being. Take time to spend in the company of those you enjoy and make sure to stay in touch with the important people in your life. Seek out activities you enjoy, such as reading a favourite book or watching a movie that makes you laugh. Relationships are essential and connecting with those we love helps us get through the times we may find challenging.
Psychological self-care
Beyond our emotional self, we need to look after our mental well-being. Make time for self-reflection, write in a journal or read something unrelated to work or studies. Say 'no' to extra responsibilities when you're busy. Notice your inner thoughts, attitudes and feelings and if you're feeling off, find someone to share them with if you feel burdened by them. It could be a close friend or a counsellor.
Spiritual self-care
Not everyone approaches their spiritual well-being in the same way. Some people may belong to an organized religious community while others find peace and connection just taking a walk in the forest. Sometimes it can come in the form of an inspirational piece of literature or working for a cause you believe in. Whichever way is yours, it's been proven to be extremely beneficial to well-being. If you don't have a practice, it may be something to explore.
School/ workplace self-care
There are things you can do to make your work, either paid or school, to make your life better. Remember to take a break during the day, make quiet time to complete tasks, arrange a comfortable workspace and get regular feedback from mentors, supervisors, etc. As mentioned in our last post, finding peer support is helpful during your School journey. Let your employer know that you're studying for the CFE even if they don't have a formal preparation program. You can also point employers to the School for employer resources.
Balance
Although it may seem like a lot to take on, balance is vital. Work out a schedule, either for yourself or one with your partner and family that allows for as much stability as possible, integrating some of the self-care techniques described in this post. Also, plan to reward yourself a little during this process; prepare a special meal, get a massage, or watch your favourite TV show. A little bit of stress relief can go a long way in making your Capstone experience a good one.