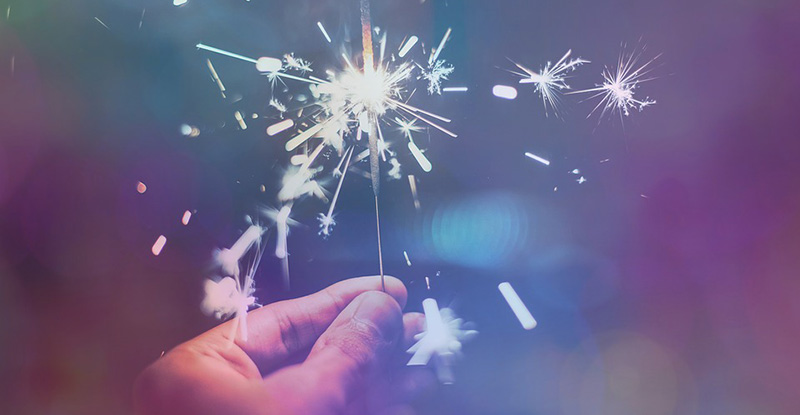 CPAWSB presented these members with CPAWSB Award for the past year. These awards recognize facilitators who have had a notable and positive impact on their students and candidates and approach their role with a dedication to excellence.
Award Winners' Advice to Candidates Starting the CPA Program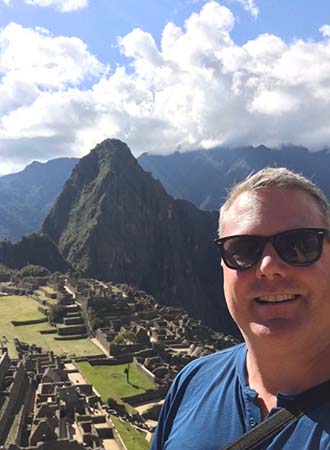 Robert Bruce CPA, CA
CPAWSB PEP Facilitator Award - Spring 2021
Rob has been working with CPAWSB since the inception of the CPA certification program. He is an instructor at Camosun College in Victoria BC, where he teaches Intermediate Accounting I & II and Applied Professional Practice. He also owns a small public practice where he works with small business owners.
His leisure activities include travelling and trying out new food. He is eager to get back to travelling as soon as he can. In his spare time during the pandemic, he has been expanding his cooking skills by trying new recipes.



Robert's advice
My best piece of advice for someone starting the CPA certification program is to manage your time well. The CPA program is very rigorous. You will be working whilst completing the module assignments, attending workshops, and writing exams. To stay on top of this, I recommend using a calendar software, such as Google Calendars. Before each module starts, I populate the calendar with all the due dates for the module.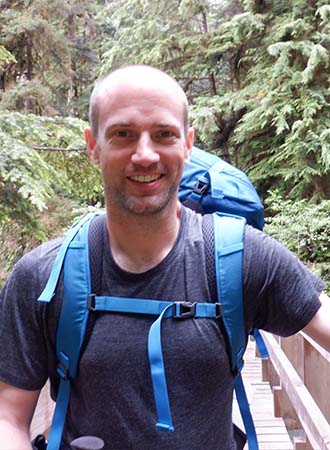 Dennis Marchant CPA, CMA
CPAWSB PEP Facilitator Award - Fall 2020
Dennis is a Senior IT Project Manager at the BC Liquor Distribution Board (and no, he doesn't get a discount on products). He has been a facilitator for CPAWSB right from the beginning, and began his CMA certification in 2007.

Dennis and his family are passionate trail runners. He has done many ultra-marathons, some up to 400km in distance. When he is not working or facilitating, he is out running, and regularly shares his running adventures with his candidates each week.




Dennis's advice
I would advise any new CPA candidate to immerse themselves completely into the program, and not to treat it as something they can quickly get done during their spare time. Right from the start in Core 1, they will find that it is a very in-depth and challenging program, yet also very educational and rewarding, and the modules build on each other in a strong, foundational way. Consequently, it is best to pick up good habits right away, because that reduces your overall stress when you do not have to worry about deadlines or trying to study the content before your next assignments are due.
Your facilitator is here to help you as your guide! Never, ever hesitate to reach out to your facilitator for advice, as they typically have a lot of experience and, more importantly, they have your best interests at heart.
The module assignments are meant as learning exercises, so you don't have the pressure to try to "ace" every one of them to stay in the program. Embrace your mistakes and learn from them, and get your facilitator involved early so that they can point out where you can make more improvements. I go the extra mile to develop good professional relationships with all my candidates, and for a new candidate in the program, knowing that they have a facilitator at hand who is willing to help and genuinely wants them to succeed can take the edge off on what could otherwise be a very daunting adventure.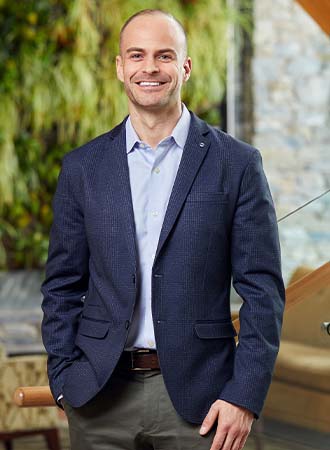 Dallas Henault CPA, CMA
CPAWSB PEP Facilitator Award - Winter 2021
Dallas is the Director, Insights & Rewards at Brookfield Properties.
Credentials:
Bachelor of Science, Uvic 2006
Master of Business Administration, UBC, 2011
CPA, CMA 2013

Dallas's advice
In my time as a facilitator, one of the constant pieces of feedback I provided to candidates was that the story was just as important as the final answer. In technical terms, I was referring to addressing trends in data or providing a thorough analysis versus focusing on the final answer.
I provide this context as I would encourage those starting the CPA certification program to enjoy the learning journey. Yes, the grade matters as it is your pass to write module examinations, but focus less on the final grade value. Enjoy the program and learning experience, get to know your colleagues and figure out what you can learn from them and how you can help them. All of us have something to share and if we just slow down to take stock of the process versus the moment of the final exam, the stress will subside (slightly).

Favourite Thing About Being a Contractor in the CPA Program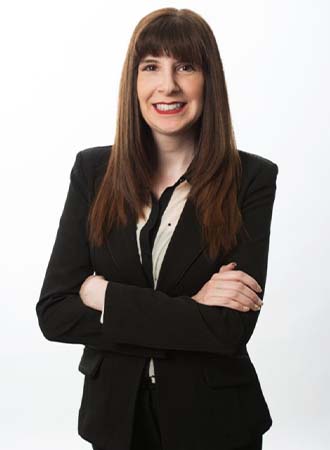 Melanie Cockle CPA, CA
CPAWSB PEP Mentor Award - Winter 2020
Melanie has been working with CPAWSB since the inception of the CPA certification program. She works at Manning Elliott LLP in Vancouver, BC. She loves to travel to Las Vegas multiple times a year and is looking forward to travelling in 2022. She enjoys spending her spare time with her two dogs who make her laugh every day - Raya (Pomsky) and Akira (Shiba Inu).







Melanie's response on being a Contractor to the CPA program
My favourite thing about being a contractor is connecting with others. I love hearing the candidates' stories! There are many amazing stories from candidates with diverse backgrounds: where they grew up, what education path they took to get here, or where their jobs have taken them. And it strengthens the belief that anyone can do the program, no matter where you started.
I also love hearing other facilitators' stories. I have mentored many of the same facilitators for many years and I get to hear about their lives: having children, children growing up, the dogs, travels and jobs and it all helps connect us in the program and from afar.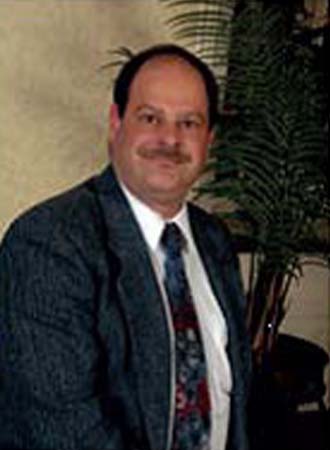 David Inhaber
CPAWSB Preparatory Courses (Webinar) Award - Winter 2020













David's response on being a Facilitator to the CPA program
My favourite thing about being a facilitator is the joy of helping students master the volume of material they are presented with in their program of professional studies. It is all about paying it forward. I felt I needed to give back to the profession in the same way my facilitators supported me; they gave their time and effort to me so that I could become a professional. Seeing students work hard, learn, and graduate is one of the greatest gifts I can receive as a facilitator and knowing I helped them get there along the way.
The award was established to recognize those facilitators who are passionate about the profession including educating students to become professionals. I'm extremely grateful to the association for recognizing me and this is truly a highlight I will remember and cherish forever.

Becoming a CPA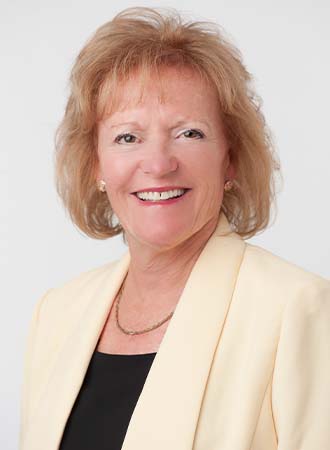 Judy Mathieson, FCPA, FCMA, ACCUD, ICD.D, MBA
CPAWSB Preparatory Courses (Distance) Award - Winter 2020

Judy retired from Scotiabank as the Director & Market Lead for the Scotia Wealth Management Division (Manitoba & NW Ontario) in 2011 and started Judy Mathieson Ltd. in 2012, which focuses on strategic leadership. (Educator/Facilitator/Consultant).








Judy's response on why she become a CPA
The CPA designation has opened so many doors for me, I could never dream they were possible. My professional designation has enabled me to succeed in a variety of leadership roles within diverse organizations, building my career and expertise. It has inspired me to engage with my community by being a volunteer and a board member. It has energized me to continuously learn so that I can be a better facilitator and mentor to others, creating opportunities for our future leaders.
The CPA designation has allowed me to do work that not only interests me but that I am passionate about. My CPA technical skills are valued and are an important part of the CPA competency equation, but it is the enabling competencies, what I refer to as the 'people part of strategy', that has differentiated me. I am proud to be part of the "pre-eminent, globally respected business and accounting designation".