CPA Preparatory Courses Overview

The CPA preparatory courses offer an affordable and efficient way to take any or all of the 14 prerequisite courses required for entry to the CPA Professional Education Program if you have not already attained them as part of your post-secondary studies. CPA preparatory courses are delivered part-time in a focused and flexible format.
Reasons To Take CPA Preparatory Courses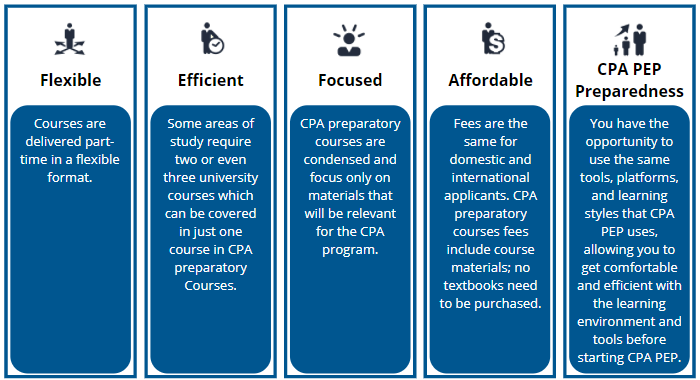 The preparatory courses consist of five non-core courses and nine core courses, which together make up all 14 of the prerequisite courses required for entry to the CPA Professional Education Program (CPA PEP). 
How many courses will you need to take?
You need to complete only the prerequisite courses for which you do not receive academic credit. Your post-secondary courses will be assessed for possible credit towards CPA prerequisites during the CPAWSB transcript assessment process. The assessment will determine how many exemptions are granted and how many prerequisites you will still need to complete.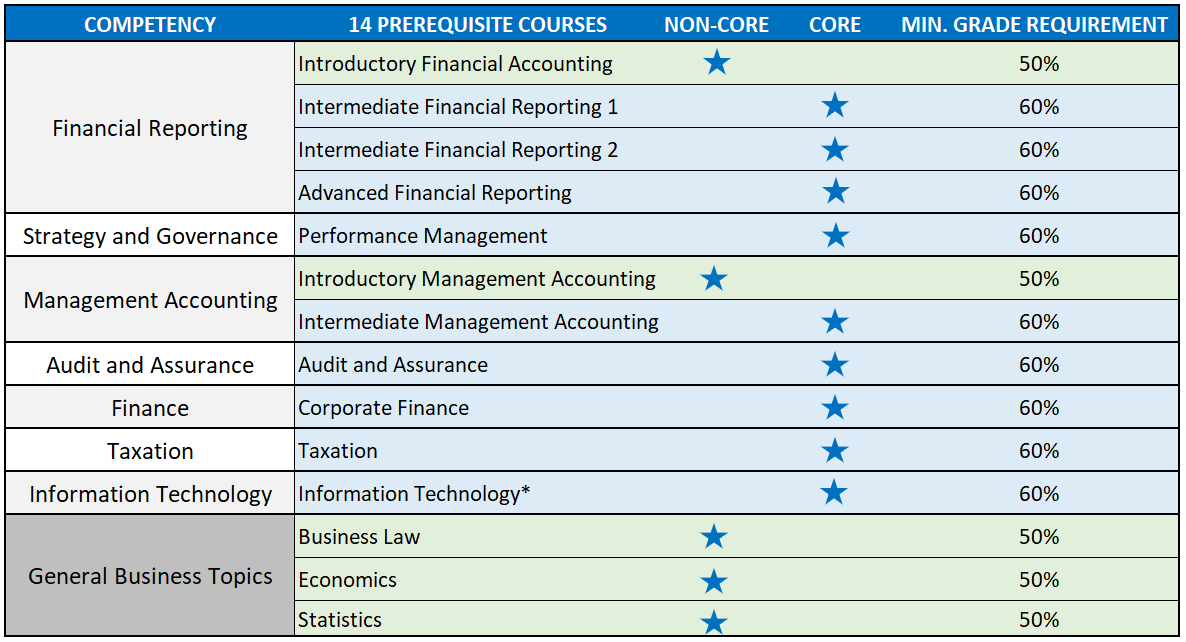 *Information Technology is a core prerequisite requirement for admission to CPA PEP, effective May 1, 2022. If the IT course is completed before May 1, 2022, it will be accepted as a non-core course meaning it must meet the 50% non-core course minimum grade requirement and the 10-year currency of education requirement does not apply, but it will be included in the cumulative grade point average requirement which is 65%. Grandfathering will be honored from May 1, 2022 until May 1, 2032. If the IT course is completed on or after May 1, 2022, it will have to meet all the core course requirements. Click here for more information.
For a course to receive credit, minimum grade requirements must be met. Non-core prerequisite courses have a minimum grade requirement of 50 per cent while core prerequisite courses have a minimum grade requirement of 60 per cent. A minimum of 65 per cent is also required for the overall combined average across all nine of the core prerequisites for admission to CPA PEP whether they are taken as CPA preparatory courses or taken as equivalent courses at a post-secondary institution. In addition, at least one of the core courses or post-secondary equivalents within each competency area must meet the 10-year Currency of Education requirement. 
If you have taken courses from a Canadian post-secondary institution, the transfer credit guides can help you estimate the number of prerequisite courses you may need as they list recognized courses from nearly all the post-secondary institutions from across Canada. 
Depending on your post-secondary path, for example if you are an accounting graduate, you probably have completed most, if not all, of the prerequisite courses for entry into CPA PEP. Most other business majors typically have about half of these prerequisites. Graduates in other disciplines likely still need most of the prerequisites. If you are an international university graduate you will likely need several prerequisites to cover Canadian context and some, if not most, of the core courses.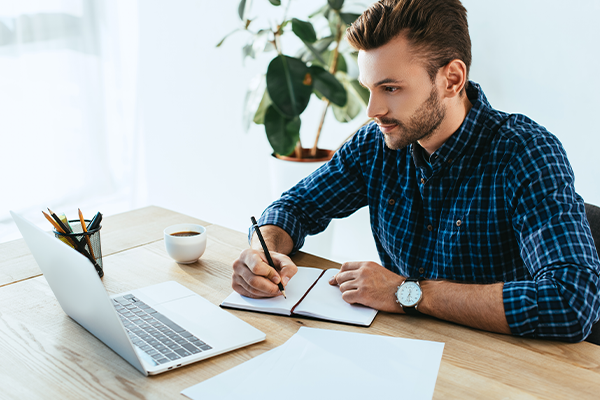 CPA Preparatory Course Learning Formats
Designed with the working professional in mind, preparatory courses are offered on a part-time basis to offer maximum flexibility and accessibility. They combine online learning and self-study.
Learning formats and course planning