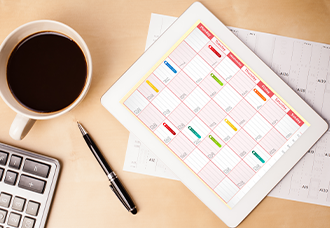 CPA PEP Schedule
The registration period closes at 11:59PM Mountain Time. Registrations received after this time are treated as a waitlist request. Waitlist requests will be accepted until one week before the module start date. 
Candidates are required to submit a CPA PEP application before registering for Core 1. CPA PEP applications will be accepted until one month before the start of Core 1.
To complete CPA PEP prerequisites, please check out the CPA preparatory courses schedules. CPA preparatory courses are designed for those who lack some or all of the prerequisite knowledge required for admission to the (CPA PEP). 
Session
Registration Period
Module Dates
Withdrawal Deadline
Orientation Workshop
Module Workshop
Exam Date
Results Release
Appeals Deadline
Register
Capstone 1
Oct 10 to Nov 21
Jan 21
Feb 24
N/A
Jan 21 to Jan 22
Presentation
Mar 17 to Mar 22
Mar 24
N/A

Closed
Session
Registration Period
Module Dates
Withdrawal Deadline
Module Workshop
Exam Date
Results Release
Appeals Deadline
Register
Performance Management
Oct 17 to Nov 28
Jan 28
N/A
Feb 11 to Feb 12
Jun 29
(Thursday)
Jul 14
Jul 18

Closed
Session
Registration Period
Module Dates
Withdrawal Deadline
Orientation Workshop
Module Workshop
Exam Date
Results Release
Appeals Deadline
Register
Capstone 1
Jan 23 to Mar 6
May 6
Jun 2
N/A
May 6 to May 7
Presentation
Jul 1 to Jul 5
Jul 7
N/A

Closed

Capstone 2
Dec 19 to Jan 30
Apr 1 to May 16
Apr 28
N/A
Apr 1 to Apr 2
N/A
May 19
N/A

Closed
Session
Registration Period
Module Dates
Withdrawal Deadline
Orientation Workshop
Module Workshop
Exam Date
Results Release
Appeals Deadline
Register
Capstone 2
Apr 3 to May 15
Jul 15 to Aug 28
Aug 11
N/A
Jul 15 to Jul 16
N/A
Sep 1
N/A

Closed

CFE
Dec 19 to Feb 6
May 30
May 24
N/A
May 30 to Jun
(9am start)
N/A
TBA
TBA

Upcoming
Session
Registration Period
Module Dates
Withdrawal Deadline
Orientation Workshop
Module Workshop
Exam Date
Results Release
Appeals Deadline
Register
Core 1
Apr 10 to May 22
Jul 22
Sep 29
Jul 22 to Jul 23
Oct 21 to Oct 22
Dec 14
(Thursday)
Jan 12
Jan 16

Closed

Core 2
Apr 10 to May 22
Jul 22
Sep 29
N/A
Nov 4 to Nov 5
Dec 13
(Wednesday)
Jan 12
Jan 16

Closed

Assurance
Apr 10 to May 22
Jul 22
Sep 29
N/A
Aug 26 to Aug 27
Dec 14
(Thursday)
Jan 12
Jan 16

Closed

Finance
Apr 10 to May 22
Jul 22
Sep 29
N/A
Sep 16 to Sep 17
Dec 13
(Wednesday)
Jan 12
Jan 16

Closed

Taxation
Apr 10 to May 22
Jul 22
Sep 29
N/A
Sep 30 to Oct 1
Dec 13
(Wednesday)
Jan 12
Jan 16

Closed
Session
Registration Period
Module Dates
Withdrawal Deadline
Orientation Workshop
Module Workshop
Exam Date
Results Release
Appeals Deadline
Register
Core 1
Jul 3 to Aug 14
Oct 14 to Dec 14
Nov 10
Oct 14 to Oct 15
Nov 18 to Nov 19
Dec 14
(Thursday)
Jan 12
Jan 16

Closed

Core 2
Jul 3 to Aug 14
Oct 14
Nov 10
N/A
Nov 25 to Nov 26
Dec 13
(Wednesday)
Jan 12
Jan 16

Closed

Assurance
Jul 3 to Aug 14
Oct 14
Nov 10
N/A
Oct 28 to Oct 29
De 14
(Thursday)
Jan 12
Jan 16

Closed

Performance Management
Jul 3 to Aug 14
Oct 14
Nov 10
N/A
Oct 21 to Oct 22
Dec 14
(Thursday)
Jan 12
Jan 6

Closed

Taxation
Jul 3 to Aug 14
Oct 14
Nov 10
N/A
Nov 11 to Nov 12
Dec 13
(Wednesday)
Jan 12
Jan 16

Closed

Finance
Jul 3 to Aug 14
Oct 14
Nov 10
N/A
Nov 4 to Nov 5
Dec 13
(Wednesday)
Jan 12
Jan 16

Closed

CFE
Apr 3 to May 22
Sep 12
Sep 11
N/A
N/A
Sep 12 to Sept 14
(9am start)
TBA
TBA

Closed