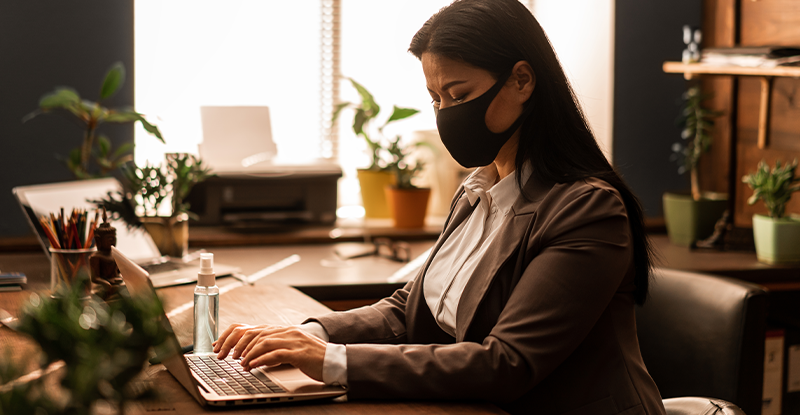 The CPA profession remains committed to keeping you on track in your journey to qualify to practice public accounting in Canada. In light of the ongoing impacts of COVID-19, the profession is providing important information about the delivery format for your upcoming CPA Reciprocity Examination (CPARE) taking place on November 5, 2021.
Delivery approach
Each member will write the CPARE in their own assigned hotel room at multiple hotels across the country. Within each room, you will have access to your own washroom and writing desk, and will be provided with CPA-issued laptops that will have Word, Excel, and Folio Views installed.
During the examination, your hotel room door will remain open and the writing desk will be visible from the hallway. You and your invigilator, as required, will be the only persons permitted to access the rooms. Personal protection equipment will be available to all writers and invigilators; however, you will be required to arrive at the hotel wearing your own mask.
Please note:
You will not be allowed to sleep in the room in which you write your examination but you will have the option of booking another hotel room at a discounted rate if you wish to stay at the same hotel.
Next steps
Closer to the examination date, you will receive more details regarding logistics and other pertinent information. This information will include the comprehensive measures the profession plans to implement to mitigate the risks related to COVID-19. These measures may be subject to change as health and safety guidelines continue to evolve. At this later date, you will be asked to sign a waiver, acknowledging these health and safety risks.
In the meantime, if you have any concerns or questions about the described approach, please contact us at
pdpa@cpawsb.ca
.
Thank you for your resilience, patience, and flexibility during this ever-evolving situation. We wish you well in your studies.