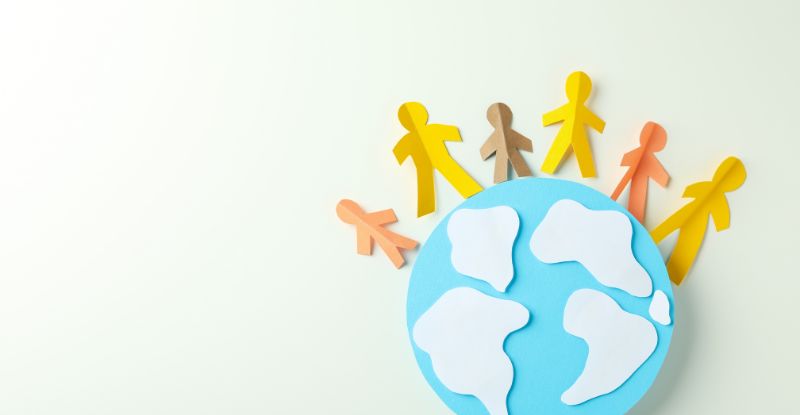 Photo credit: AtlasStudio/Depositphotos.com
Driven by purpose and intent, CPAWSB issued a commitment to continuously pursue EDI in its engagement with internal and external partners.
The Statement of Commitment is part of an Equity, Diversity, and Inclusion Plan that supports the School's efforts to align its operations, governance, and culture to the organization's values. It is a comprehensive effort towards supporting the Canadian CPA profession through the proactive pursuit of equitable access and opportunity for all who wish to join the profession.
The Statement of Commitment was approved by the CPAWSB Board of Directors on June 17, 2022.

Our Commitment to Equity, Diversity, and Inclusion
CPAWSB: Committed to the pursuit of EDI in its ever-evolving landscape
Recognizing the changing Equity, Diversity, and Inclusion (EDI) landscape, CPAWSB commits to continually evolving how we engage with our learners, staff/contractors, partners, and our community.
How this will be Achieved
With our learners, CPAWSB will strive to create an environment where everyone wishing to pursue professional accounting education feels valued and proactively supported in their journey, regardless of gender, age, socio-economic status, ability/disability, race, ethnicity, geographic disbursement, or any of the other dimensions of diversity. CPAWSB will be a workplace where all staff and contractors feel valued, respected, and supported.
CPAWSB will fulfill these commitments by creating
visibility
of EDI in the CPAWSB environment, building
cultural competence
with our staff, contractors, and prospects/learners, and working towards
debiasing and increasing access
in CPAWSB's current processes, all within a framework of
continuous improvement
.
Through continuously pursuing the commitment to EDI, CPAWSB can support the CPA profession in
acting in the public interest while contributing to economic and social development
in ways that are innovative, while demonstrating integrity in its open and proactive pursuit of equitable access and opportunity.