Difference Between Certification And Registration
The Professional Education Program (PEP) prepares candidates to successfully pass the Common Final Exam (CFE). Certification is the process required to obtain the CPA designation through education, examination and practical experience requirements. 
After being admitted into membership with a provincial body (certification), members who provide public practice services must seek public practice registration, either individually, as part of a firm, or both. It is important to note that public practice includes public accounting and other regulated services. Candidates should contact the respective provincial body for information about public practice eligibility requirements. 
Selecting CPA PEP Elective Modules
Early in the CPA PEP program, normally after completion of Core 2, candidates are to decide the two PEP elective modules to enroll in, which can be a difficult decision and it can have implications on CFE role selection, CFE preparation, and future eligibility for public practice. It is important to note that there may be additional requirements above the education and experience requirements (discussed below) to be eligible for public accounting and it is recommended you contact your governing provincial body.  
To assist candidates with the selection of PEP elective modules, and to provide information about factors that may influence your decision, CPAWSB offers an academic advisory service where you can discuss your current situation and future aspirations. A CPAWSB Academic Advisor will be happy to help you navigate the education and experience requirements to assist you in making your PEP elective module choices.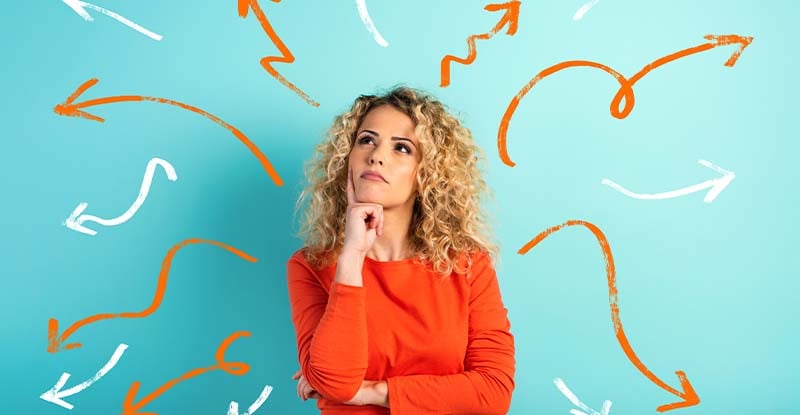 Still debating which electives to take?
Check out our blog post where Samantha Taylor, PME, CPA, CA, discusses things to consider when choosing electives.
Read how to choose CPA PEP electives
Public Accounting (Registration)
The following graphic from the CPA Competency Map provides a high-level overview of education and experience requirements for CPA candidates wishing to pursue public accounting.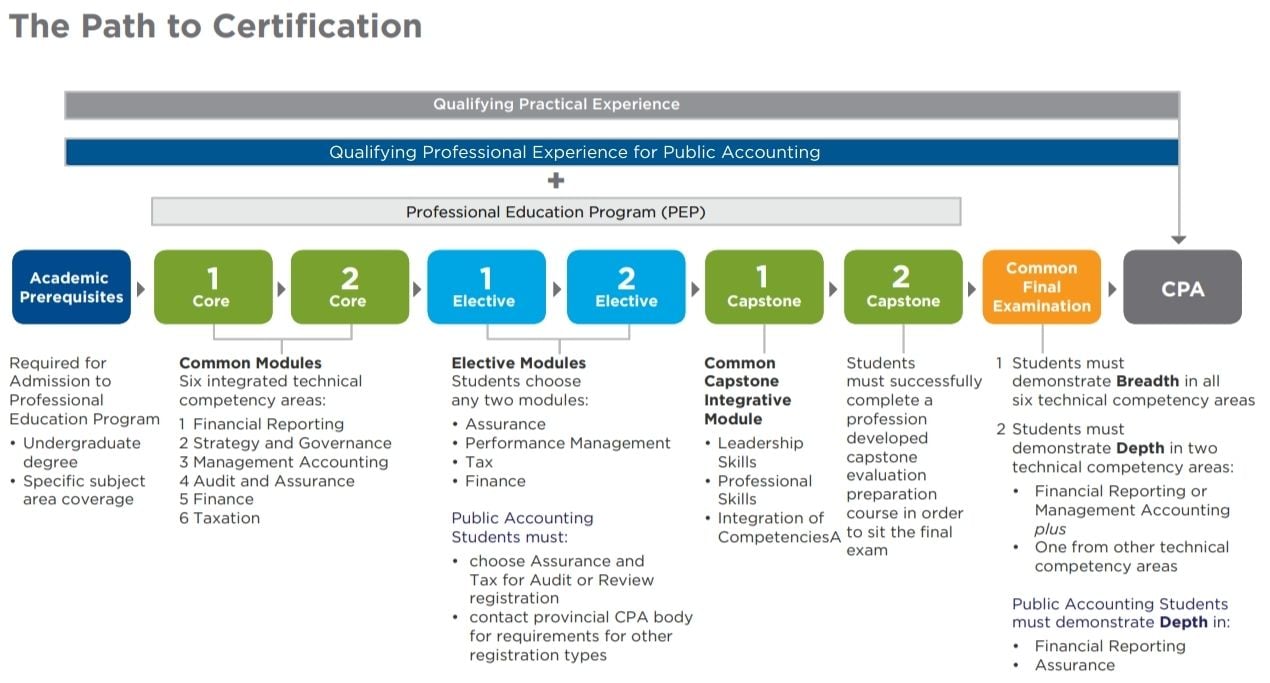 As noted in the diagram above, candidates who wish to pursue public accounting (Audit and Review stream) must meet the following education requirements: 
PEP Electives: Assurance and Taxation
CFE Role: Assurance
CFE Depth: Financial Reporting, Assurance
In addition, candidates must also consider the experience requirements from their governing province. A CPAWSB Academic Advisor is here to help discuss your specific circumstances, advise you what education requirements will need to be met and connect with your province to discuss your experience requirements.
Please refer to the FAQs regarding public accounting requirements using the following link: Public Accounting (Registration/Licensure) - FAQs