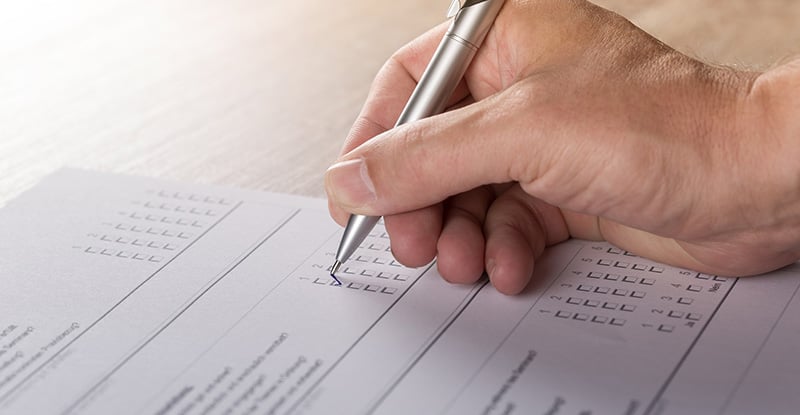 With demands from school, work, family, perhaps even a few unimpaired friendships, a candidate's most valuable asset is often time, and we accounting educators understand this. Today, I'm sharing where your survey feedback goes and why the time you spend providing that feedback has value.
You are asked to complete two surveys during each module: a workshop survey and a module-end survey.
Workshop survey
The workshop survey has three main parts: logistics, materials, and instruction. The survey link is in the subsequent weeks' activities and time permitting, your session leader will give you time on Sunday afternoon to complete it.
Module-end survey
Similar to the workshop survey, the module-end survey consists of sections for feedback on module materials and the delivery of those materials. The focus of the module-end survey is to evaluate the online portion of CPA PEP's blended learning environment, which is why there is no section for location logistics. A link to this survey will be in the final weeks' activities.
How feedback is used
CPA PEP is nationally developed, regionally delivered; the facilities where the workshop takes place (logistics) and who delivers the materials (instruction) are managed by CPAWSB, while the activities (materials) are created by CPA Canada.
Location
CPAWSB's logistics department reviews candidates' feedback to assess future workshop locations. By providing an honest assessment as to the adequacy of your weekend workshop, CPAWSB will ensure that candidates have access to an environment conducive to maximize your learning experience.
Instruction
Feedback on instruction contributes to the future hiring of session leaders and online facilitators (hereafter referred to interchangeably as "educators"). Your feedback has a direct and immediate impact on the level of education future CPA PEP candidates receive. Qualitative feedback is reviewed by CPAWSB management; positive feedback is used to support future hiring decisions; constructive feedback including instances of policy violation, is used for training and coaching purposes.
Each educator receives a score based on the quantitative score. That score is organized by module and session type (e.g. a session leader may have a score for Capstone 1 and Taxation; an online facilitator may have a score for Assurance only). CPAWSB's Director, Contractor Management, will staff according to highest-scoring educators while factoring in location when staffing the workshops. This process was developed to ensure candidates are receiving a high-level of effective instruction.
Materials
Educators do not have control over CPA PEP materials. In fact, they are under strict instruction not to alter the materials or supplement them with their own. Should an educator provide you technical material outside of the materials in the course, that action is considered a policy violation and candidates should note such instances in their qualitative feedback for delivery of instruction.
Feedback on module materials goes directly to CPA Canada and is used to shape future module revisions. Keep in mind, each module (Core, Elective, and Capstone) follows a different development cycle, meaning some feedback may not be implemented until the next development cycle begins for that module. However, depending on the topic, I have seen candidate feedback implemented promptly by CPA Canada.
Educator and management accountability
Candidate survey feedback was used to develop Experienced Facilitator Training. Also, there is an evaluation of CPAWSB CPA PEP Management based on overall candidate satisfaction. A comprehensive system exists to ensure as stakeholders, the collective candidate voice has the power for measurable impact.
If you have more feedback
Send it here…
If you have feedback that falls outside the module-end or workshop surveys, consider emailing cpamodule@cpawsb.ca. Our team will reply during regular business hours. If you have concerns about your facilitator, review the guidance in your Candidate Guide for guidance.
…But not here
CPA Canada's IT support team is the appropriate place to log a helpdesk ticket to resolve your technical issues. IT specialists manage the support line. Similarly, module discussion boards are moderated by lead facilitators hired by CPAWSB who answer technical and policy-related questions. Systems are not in place for IT specialists or lead facilitators to turn feedback they receive into actionable solutions.
Thank you for your feedback
The feedback you provide is about contributing to the community you are part of. You are respected, you are valued, you are heard. Thank you for being a part of our CPAWSB community.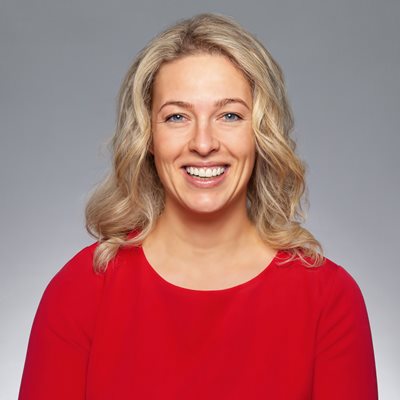 Samantha Taylor, PME, CPA, CA, is an educator and lead policy advisor for CPAWSB, and an instructor of accounting at Dalhousie University. She is on a mission to understand and enable learner efficacy while eliminating doldrums occasionally associated with accounting education. Read more of Sam's posts at the CPAWSB blog.