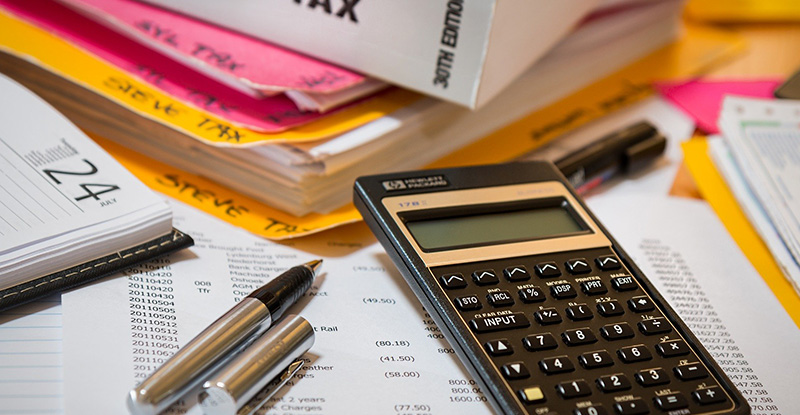 In this "Ask an Advisor" series, we answer questions regularly received by the different teams responsible for CPA course and module administration. This week, we focus on a question received by the CPA preparatory courses Student Experience team.
Dear Advisor,
Some time has passed since I have taken any preparatory courses through the CPA Western School of Business. I am ready to complete my outstanding prerequisites, but I am receiving a strange error about my SIN.
I would also like to retrieve my tuition tax form, are these available?
Thank you,
CPA preparatory courses student
Dear CPA preparatory courses student,
We are happy that you are ready to resume your CPA studies.
In early December 2019, all students and candidates were informed of the requirement to provide their social insurance number (SIN) to the School for use on T2202 tax forms. The Income Tax Act (S. 203) requires that for 2019 and beyond, designated learning institutions must file an information return (T2202) that includes a social insurance number for everyone enrolled at the institution.
Because CPAWSB and the western provincial CPA bodies have not previously collected SINs from learners, all students are required to enter this information into their My CPA portal. If you do not provide your SIN, you may be subject to a penalty from CRA pursuant to the Income Tax Regulations.
You will also be unable to complete any transactions, including annual re-enrollment or module/course registration until you provide your SIN.
Please log into your My CPA Portal to enter your SIN information.
Log into My CPA Portal
Click on 'My Profile'
Click on 'Contact Information.' On the "Personal" tab, you must enter your nine-digit SIN.
Please ensure that you answer your Communication Preference.
You may receive a notification that an "Employer Reporting Consent Response is Required."
Please select the "Employment" tab, scroll down the page and agree or disagree with the consent question.
After you have selected your response, please select "SAVE" to update your profile.
You should see a message indicating that "Your profile was successfully updated."
You can easily retrieve your T2202 forms for the 2019 tax year through your My CPA portal account.
Please log into your My CPA Portal to enter your T2202 slips.
Log into My CPA Portal
Click on 'Program Management'
Click on 'Student Tax Receipts.'
You will have two T2202 forms for 2019, one from CPAWSB (covering all payments for the 2018/19 academic year) and one from your provincial CPA governing body (covering all payments made for the 2019/20 academic year forward). Both forms have been issued to all learners; one form may show $0 if you didn't make a payment. Please review both forms to process your Tuition and Enrollment Certificate on your taxes correctly.
Your tax form contains sensitive personal information, including your social insurance number. When downloading, use a trusted, secure connection instead of free, public wi-fi, such as at airports or coffee shops, etc.
For more information on these topics, go to our website:
We're here to answer any questions or review any concerns as you complete your CPA preparatory courses, please feel free to contact us at prepadvising@cpawsb.ca.
CPA Preparatory Courses Student Experience Team