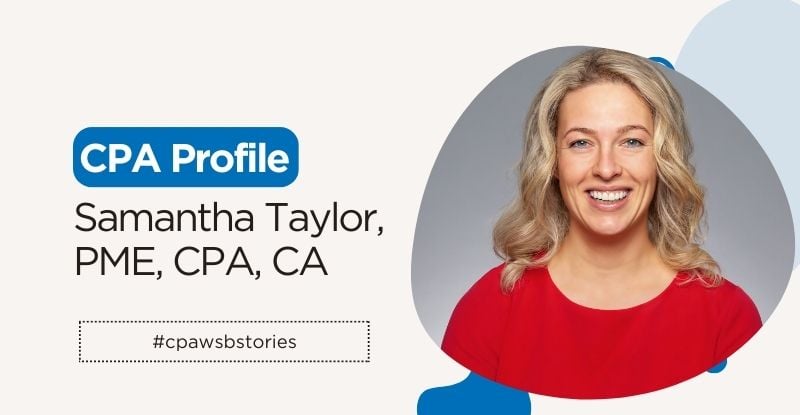 CPAWSB recently published 2023 CPAWSB's Candidate Journey eBook, a book I co-edited with talented CPAWSB staff. To introduce the eBook to the CPAWSB, I wanted to share a short story about my messy accounting designation journey to provide a glimpse into our eBook and its purpose.
---
I met my husband in May 2009. I remember our first date at a pizza place (shout out Coco Brooks!), when he met my dog Packer at Scotsman's Hill, and how he was there for me when I passed – and when I failed – accounting modules. Before my CPA, CA journey and meeting my last boyfriend, there was a dream and pre-requisite courses.

Dreams
I thought I had made it in 2005 while enrolled in university courses. After all, that was the goal since elementary school. My Oma (Dutch grandma) and I would ride the LRT train, and she would point at my now alma matter and say, "That is where you will go after high school." For once, I listened. As the first member of my immediate family to attend post-secondary schooling, I thought this was it career-wise and I could focus on my dreams. Everything would sort itself out because I had "made it". But what did "it" mean?
I soon realized I needed actionable steps and goals to achieve my dreams. I was unsure how to proceed, so after speaking with my dad, I realized I wanted options. Becoming a designated accountant would give me just that – the option to travel the world, for salaried (versus my red lobster hourly) compensation, or to build a fulfilling career and fruitful life.

Reality
There are costs and trade-offs to having options. In reality, no matter what we do or how we prioritize our time, actions toward goals do not always guarantee that we will achieve our dreams.
Here are some of the times I have tried, achieved some goals, and failed at others.
I played rugby but topped out as a provincial player.
I became a CPA designate but not without failing CASB mod 5.
I travelled but did not use my designation to move abroad.

Dream-Reality
I currently work as a University Professor and CPA Educator, which allows me to experience the best of both worlds. I interact with students before they enter the CPA (and other!) professions and I also work with my future CPA colleagues as they earn their designation.
Without going all "Eminem 8-mile" on you, I encourage you to "
assess your situation
" and decide what your goals and dreams look like, and then go for it. We get one shot at life, yet we have multiple attempts at module exams and the CFE. It is not necessarily about getting "there" the first time; it is about the journey, honouring your goals and dreams. It is about going for it.

2023 CPAWSB's Candidate Journey eBook
2023 CPAWSB's Candidate Journey eBook
is a part of my goal to support learners in achieving their goals and dreams. Our book contains advice I wish I had known when I was working towards my designation, organized in bite-sized chunks written in conversational language.
Nowadays, my dream includes you being willing to take shots to achieve your goals and dreams. Along the way, I hope you fill your journey with your version of Coco Brooks, dog parks, and chilly beverages.
---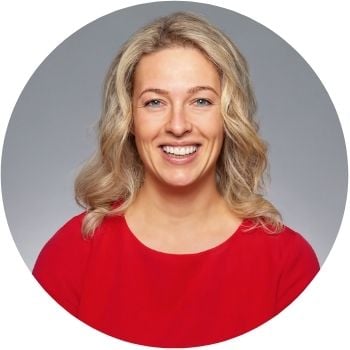 Samantha Taylor, PME, CPA, CA
Samantha Taylor, PME, CPA, CA, is an educator and lead policy advisor for CPAWSB and a Senior Instructor of accounting at Dalhousie University. She is on a mission to understand and enable learner efficacy while eliminating doldrums occasionally associated with accounting education. Read more of Sam's posts at the CPAWSB blog.