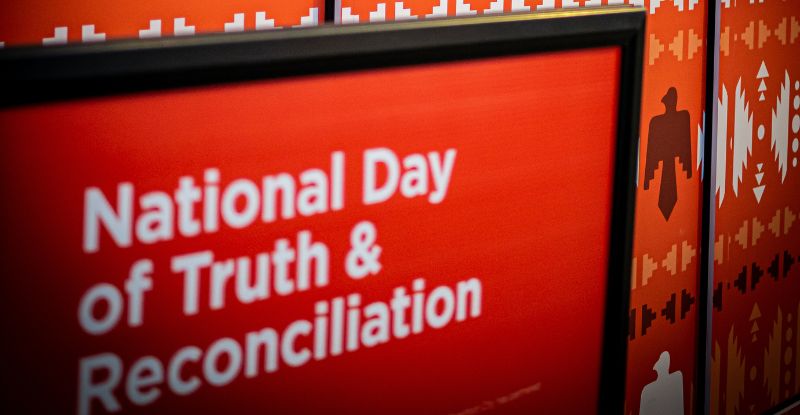 Photo credit: Wirestock/Depositphotos.com
Each year, we observe the National Day for Truth and Reconciliation on September 30 to honour those affected by residential schools and to further our understanding of Indigenous culture.
Since declaring National Day of Truth and Reconciliation a federal holiday in September 2021, Prince Edward Island, New Brunswick, Nova Scotia, Newfoundland and Labrador, Manitoba, as well as Northwest Territories, Nunavut, and the Yukon have also claimed September 30 a holiday. In 2023, British Columbia and Ontario will also acknowledge the day as a holiday.
---
This year, CPAWSB has made the commitment to recognize the National Day of Truth and Reconciliation as an observed statutory holiday. Since NDTR falls on a Saturday this year, CPAWSB will acknowledge the holiday across the western region on Monday, October 2 and all CPAWSB offices will be closed on that day.
---
This step symbolizes our commitment to inclusion and equity, allowing every team member to actively participate in community events, engage in personal reflection, and contribute towards reconciliation efforts.
We recognize that real change requires ongoing conversations and consistent actions. This decision embodies our commitment to fostering a more inclusive and compassionate work environment where everyone, regardless of location, can be part of these crucial conversations and contribute to positive change. Everyone at CPAWSB will observe NDTR Week starting on September 25, with a focus on Indigenous reconciliation. As part of this initiative, on September 28 our employees will take part in a special learning event on Indigenous culture and history. Additionally, we will offer resources for our team to explore and reflect upon their personal roles in reconciliation.
We appreciate your support and understanding as we continue this journey of reconciliation. Let's use this time to deepen our understanding and unite in our pursuit of a more just and equitable future.
Sincerely,
Yuen Ip, CEO