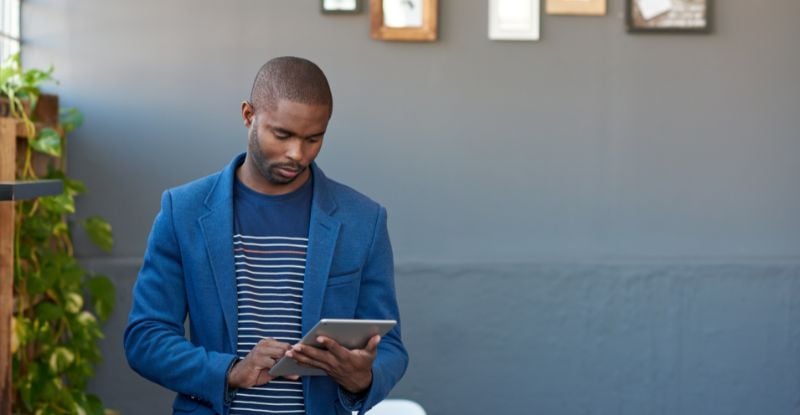 Photo credit: mavoimages/Depositphotos.com
If you are an International Designate who is an active member in good standing with accounting institutions that are members of the International Federation of Accountants (IFAC), then you need to have a transcript assessment completed with CPAWSB to begin your CPA journey. If you are not an International Designate applicant then please check out out blog post on the
Transcript Reassessment Process
.
After your transcript assessment is complete, you will receive two emails with instructions to your next steps in the program.
The first email will contain your Academic Bridging Results.
The Academic Bridging Results will explain your standing and provide information about which CPA PEP modules you need to take and which CPA PEP challenge exams, if any, you are eligible to attempt. Experience Bridging and additional information and resources will also be available.
The second email will notify you that your transcript assessment is complete and can be viewed from within your My CPA profile by logging into My CPA Portal and clicking on PROGRAM ADMISSION and then TRANSCRIPT ASSESSMENT.
Re-assessment Process and Challenge Exams
You can request or appeal only after your transcript assessment has been completed and you disagree with your results. Below are some examples where a reassessment can be requested.
Your transcript assessment result indicates a course you took does not meet the 10-year currency of education requirement.
You have taken a course or courses that were not assessed, and you believe that they should have received credit as a core or non-core course.
There are opportunities to re-assess for
partial exemption (challenge exams granted)
in some situations or possibly even
full exemption (full credit granted)
in other situations.
See Re-assessment Processes and Challenge Exams for more information
.
Check out
how to submit an admission application for CPA PEP
if you are ready to apply for admission with CPAWSB.

Questions?
If you have questions about submitting a CPA PEP admission application or starting CPA PEP as an International Designate, please contact the CPA Admission Services team by emailing
cpaapplication@cpawsb.ca
or calling
1.866.420.2350 ext. 6002
.
If a possible error was made or you disagree with the transcript assessment result, please contact the Transcript Assessment team by emailing
transcriptassessment@cpawsb.ca
or calling
1.866.420.2350 ext. 6003
.