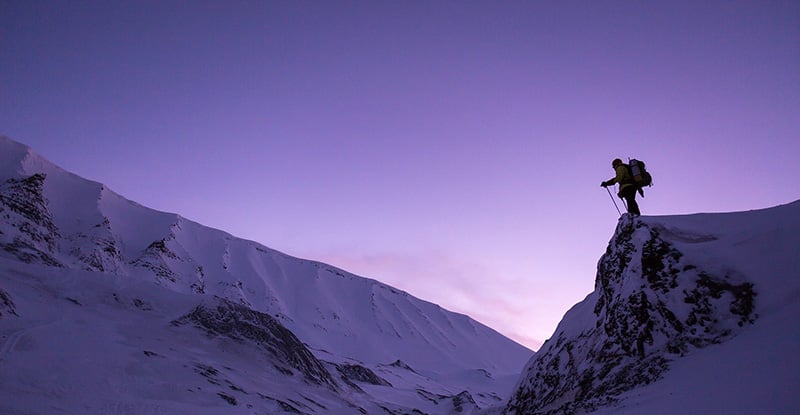 NOTE: If you have any questions or comments, please visit our website for contact information.
This post includes information about 2020/2021 fees and annual re-enrollment.
Registration and Flexible Delivery Options
Registration for all CPA preparatory courses and exams offered between April 1, 2020, and March 31, 2021, is now open!
Students must complete annual re-enrollment, including paying their annual fees for 2020/2021, to access registration for all course and exam offerings offered between April 1, 2020, and March 31, 2021.
The flexible model of CPA preparatory courses introduced in late 2019 allows students to register for courses and exams separately.
Non-core course registration is always open, and there are no longer set registration periods; access to materials is provided within five business days of registration. Each non-core course concludes with a final exam that must be written at a CPAWSB exam centre on a scheduled exam date within one year of the initial course registration.
Core courses no longer have set registration periods; however, course start dates and registration deadlines are fixed. Students can register for their preferred semester and will receive access to materials at least one week before the course starts. Core courses include six instructional weeks that start as listed in the Core Course Schedule. Each course includes quizzes, mandatory projects, and concludes with a final exam that must be written at a CPAWSB exam centre on a scheduled exam date within one year of the course start date.
Schedule
The delivery schedules for CPA preparatory core courses is available on the CPAWSB website:
Registration is currently open for 2020 Semester 2. Registration for 2020 Semester 3, 4, and 5 is available upon completing annual re-enrollment.
Registration for 2021 Semester 1 and 2 is available upon completing annual re-enrollment.
Once registered for a module, students can register for an examination. The schedules and deadlines are available on our website:
2020/2021 Administrative Fees
Fee schedule is now posted online; please note the increase for both annual student fees and course registration.
Student Annual Re-enrollment
Annual re-enrollment for the 2020/2021 academic year is now open. Annual re-enrollment is required for all students taking CPA preparatory courses and includes completing a re-enrollment form online and paying annual fees ($580 plus GST for April 1, 2020, to March 31, 2021). Please complete the following steps to complete the re-enrollment process and remit the fees:
Log into My CPA Portal
Click on 'Program Management'
Click on 'Annual Re-enrollment' (please select annual re-enrollment for the 2019/2020 fiscal year; this will show up as the 'Semester3 – May2020 Start' academic session)
Fill out your profile, fill out your character and reputation questionnaire, and check off your declaration form
Provide payment of $580 plus GST via credit card.
Annual re-enrollment fees are due by March 31, 2020, to maintain CPAWSB student status and continue to be eligible to register in CPA preparatory courses. Student status will be suspended for anyone who does not complete the annual re-enrollment process by May 31, 2020. Anyone who fails to complete annual re-enrollment for 2020/2021 and wants to take courses on or after April 1, 2021, will need to complete the transcript assessment process again.
Please note that if you plan to apply for the Spring 2020 intake of the CPA Professional Education Program (CPA PEP), you are required to complete student annual re-enrollment first.
Additional information about annual re-enrollment is available on the CPAWSB website.
SIN Collection and T2202 Distribution
T2202 forms will be available for download on or before March 2, 2020; we will notify you when they are available.
In early December, we informed you of the requirement to provide your SIN for use on T2202 tax forms. The deadline to enter your SIN via My CPA portal is January 31, 2020. If you do not provide your SIN, you may be subject to a penalty from CRA pursuant to the Income Tax Regulations.
More information on tax receipts is available here.
More information about SIN collection is available here.
Harmonized Education Policies (HEP) & Student Guide
The national policies that govern the CPA preparatory courses, including admission requirements, exam eligibility, and more, is updated twice annually. Both the HEP and Student Guide have been updated to reflect the flexible delivery options available in the CPA preparatory courses and are available on our website.
Information for Students Writing Exams
Students will continue to use their laptops to complete coursework; however, CPA preparatory course exams will be written using exam software on a CPA-issued laptop. Students will no longer be permitted to bring their laptops to examination writing centres and there is no longer a requirement to install SecureClient on your under or complete SecureClient activities.
Updating Contact Information
If your contact information changes, please remember to update the School via My CPA portal.
Expectations for Academic Integrity and Professional Conduct
All candidates enrolled in the CPA certification program are expected to maintain the highest standards of academic honesty and professional conduct at all times. CPAWSB's policies regarding plagiarism and professional conduct are detailed on our website.